Blockchain for Business
The Linux Foundation on
edX
Learn about the possibilities of blockchain for business, including use cases and applications, and develop strategies for implementing it in your own industry.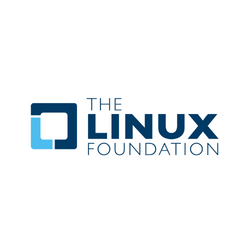 About this course
This by the Linux Foundation course is designed to provide participants with a comprehensive understanding of blockchain technology and its various use cases and business applications. The course will start by introducing the basics of blockchain technology, including its underlying concepts, architecture, and key features such as decentralization, immutability, and transparency.
Next, the Blockchain for Business course will delve into specific use cases of blockchain technology in various industries. Topics will include blockchain in finance, supply chain management, digital identity, and more. Participants will learn about the benefits and challenges of implementing blockchain in these industries and will gain a thorough understanding of the various business applications of blockchain technology.
The course will also cover the basics of smart contracts and how they can be used to automate business processes and create decentralized applications. Participants will learn how to create and deploy smart contracts on a blockchain platform, and will gain hands-on experience working with smart contract development tools.
Throughout the Blockchain for Business course, participants will work on real-world case studies and projects, which will give them the opportunity to apply their new skills and knowledge to actual blockchain scenarios.
By the end of the course, participants will have a solid understanding of blockchain technology and its various use cases and business applications. They will be able to identify opportunities to leverage blockchain technology in their own organizations, and will have the skills to design and implement blockchain solutions.
This Blockchain for Business is suitable for anyone interested in blockchain technology, including business professionals, developers, and entrepreneurs who want to learn more about the potential of blockchain technology in the business world.
Frequently Asked Questions
Is this really 100% online?
This course is completely online, so you can study from anywhere! All you'll need is a device with an internet connection, such as a computer or a smartphone. If the course has any live, instructor-led sessions, you may need a microphone and possibly a webcam to fully participate. The instructor will make you aware of this beforehand.