Creative Portrait Illustration with Procreate
Samuel Rodriguez on
Domestika
Learn how to combine lettering and abstract elements in your digital portraits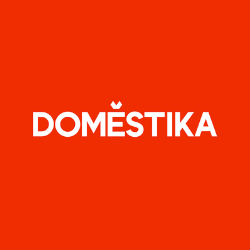 About this course
Procreate has changed the game for artists today, gone are the days when you had to wait for paint to dry before adding on a new layer, now it's all in your hands. Samuel Rodriguez, renowned artist in the California art community, has leveraged this app's full capacity, creating stunning digital portraits. He depicts the diverse mix of cultures around him with creative flair, balance and style.
Delve into his world, where he combines his graffiti background and studies in Fine Arts, to seamlessly infuse abstract art into digital portraits. In this course, you'll harness the power of Procreate to give your portrait illustrations a creative, abstract twist by using color, lettering, and shapes. Learn through his own methodology to compose your creative digital portraits from start to finish.
Frequently Asked Questions
What is a short course?
With a short course, you'll typically deep-dive into a specific area of interest within a broader topic.
Short courses are typically between 1 and 12 hours in duration, and in the case of guided courses (i.e. with live instructors), are sometimes spread over a number of days or weeks. Most short courses are self-paced, which means you progress through a series of videos and projects at your own pace.
Depending on the institution and the platform, you may also get a certificate of completion that you can add to your LinkedIn profile.
Is this really 100% online?
This course is completely online, so you can study from anywhere! All you'll need is a device with an internet connection, such as a computer or a smartphone. If the course has any live, instructor-led sessions, you may need a microphone and possibly a webcam to fully participate. The instructor will make you aware of this beforehand.