Deep Learning and AI with Python – Neural Nets, Machine Learning, Data Science
John Harper on
Skillshare
A basic introduction to neural networks and AI – how to design, build and run your own AI systems!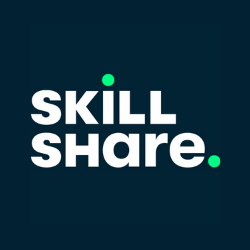 About this course
A basic introduction to neural networks and AI – how to design, build and run your own AI systems!
Frequently Asked Questions
What is a short course?
With a short course, you'll typically deep-dive into a specific area of interest within a broader topic.
Short courses are typically between 1 and 12 hours in duration, and in the case of guided courses (i.e. with live instructors), are sometimes spread over a number of days or weeks. Most short courses are self-paced, which means you progress through a series of videos and projects at your own pace.
Depending on the institution and the platform, you may also get a certificate of completion that you can add to your LinkedIn profile.
Is this really 100% online?
This course is completely online, so you can study from anywhere! All you'll need is a device with an internet connection, such as a computer or a smartphone. If the course has any live, instructor-led sessions, you may need a microphone and possibly a webcam to fully participate. The instructor will make you aware of this beforehand.
What are the benefits of a Skillshare course?
Wide selection of courses. Skillshare is a community of dedicated professionals and companies across hundreds of disciplines, from illustration to Python programming, so the courses are typically very fresh and relevant.
See what other students think. Each course page has a reviews section, so you can easily see what previous students think of the course. Make sure you have a look before you start!
One low fee for unlimited access. For one monthly fee, Skillshare gives you unlimited access to all of its courses. You can take any of their courses at your own pace, in any order that you like.
Easy referral program. Skillshare offers a referral program where you share a link, and if a friend signs up, you'll both get a free month.