Introduction to Blockchain with Industry Applications
Kirill Eremenko on
Udemy
Blockchain isn't just for cryptocurrency. It can streamline supply chains, verify records and identities, promote health and safety, and more. Learn how to apply it in your industry.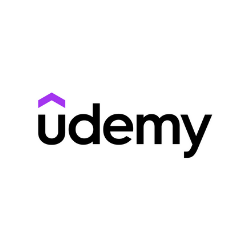 About this course
Mystified by blockchain? Intrigued but not sure how you'd apply this technology in your industry? Blockchains' use cases are incredibly diverse. Whether you're looking to solve your industry's burning problems or empower your business to become more efficient and competitive, you'll appreciate this overview of blockchain's industrial application uses.
Connect with peers, experts, and potential collaborators in this detailed course, which will dive deep into blockchain technology and its potential to disrupt medtech, pharmaceuticals, insurance, food and beverage safety, and more. Blockchains' capacity to generate smart contracts, data-driven verification processes, and streamlined workflows positions it as a crucial tool for a healthy, innovative future.
This course will teach you all of the potential benefits of this technology. Industry professionals, entrepreneurs, and blockchain developers are all invited to join the course to gain ideas and insights on how this emerging technology can transform our world for the better.
What you'll le
arn
This course is intended as a broad overview of blockchain's potential to disrupt health-related industries. You will gain a better understanding of how blockchain works. If you're already well-versed in blockchain, you'll explore how the technology can be leveraged to address major problems, e.g. supply chain issues, counterfeit or fraudulent products, cumbersome healthcare systems, etc.
Topics include:
The fundamentals of blockchain technology and Smart Contracts

Pharmaceutical authentication, supply-

chain issues, recall management, and outcomes tracking

Food products' origin validation, quality control, smart expiration dates, and organic-label authentication

Smart emergency management to minimize treatment delays

Secure medical records exchange and t

elemedicine services

Improved diagnostics, care plans, and health&safety protocols

Who is it for?

This course's scope is broad enough for blockchain newbies and experts alike. It's perfect for:

Developers who want to learn more about

the

potential commercializ

ation of their skills.

Blockchain-curious entrepreneurs who seek valuable insights into the industry.

Thought leaders who are eager to better understand blockchain.

Anyone who'd like to leverage blockchain technology in their businesses or organizations.
Frequently Asked Questions
What is a short course?
With a short course, you'll typically deep-dive into a specific area of interest within a broader topic.
Short courses are typically between 1 and 12 hours in duration, and in the case of guided courses (i.e. with live instructors), are sometimes spread over a number of days or weeks. Most short courses are self-paced, which means you progress through a series of videos and projects at your own pace.
Depending on the institution and the platform, you may also get a certificate of completion that you can add to your LinkedIn profile.
Is this really 100% online?
This course is completely online, so you can study from anywhere! All you'll need is a device with an internet connection, such as a computer or a smartphone. If the course has any live, instructor-led sessions, you may need a microphone and possibly a webcam to fully participate. The instructor will make you aware of this beforehand.