Master of Business Administration (Artificial Intelligence)
Coventry University
on
FutureLearn
This MBA in Artificial Intelligence cultivates the insight required to comprehend, navigate and utilize the flourishing overlap between business and technology, with an ethical, socially conscious approach, which is integral to responsible leadership.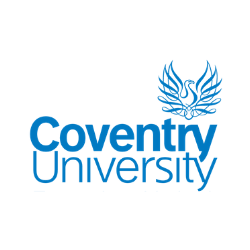 About this course
Develop the skills and knowledge needed to manage the complexity that comes from a more AI-driven world, and explore how AI technology can be used to create revenue and generate business opportunities.
Frequently Asked Questions
Is this really 100% online?
This course is completely online, so you can study from anywhere! All you'll need is a device with an internet connection, such as a computer or a smartphone. If the course has any live, instructor-led sessions, you may need a microphone and possibly a webcam to fully participate. The instructor will make you aware of this beforehand.