Project Management Essentials
William Stewart PhD, PMP on
Udemy
A crash course in the essentials of project management for new project managers, led by a 25-year industry veteran.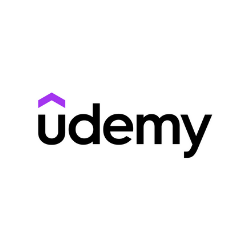 About this course
This short course, delivered through Udemy, is for those new to project management and looking for a crash course in the essentials of the best practice processes in this field.
It was even selected for a collection of Udemy's top-rated project manager courses trusted by businesses worldwide, including Nasdaq, Volkswagen, and Netflix, who offer this course to their employees!
It's also taught by a PhD who is a Project Management Professional (PMP) certified by the Project Management Institute (PMI), the world's leading project management certification body.
This course gives you focused, essential information you need to understand what project management does, how it flows across the project and product life cycle, and the key project management tools, techniques, and methods to make your project successful. Here's an overview of what you'll learn in the course:
The project manager's role, key responsibilities, and accountability
Five stages of the formal project management process
Triple Constraint concept
Precedence Diagram tool
Frequently Asked Questions
What is a short course?
With a short course, you'll typically deep-dive into a specific area of interest within a broader topic.
Short courses are typically between 1 and 12 hours in duration, and in the case of guided courses (i.e. with live instructors), are sometimes spread over a number of days or weeks. Most short courses are self-paced, which means you progress through a series of videos and projects at your own pace.
Depending on the institution and the platform, you may also get a certificate of completion that you can add to your LinkedIn profile.
Is this really 100% online?
This course is completely online, so you can study from anywhere! All you'll need is a device with an internet connection, such as a computer or a smartphone. If the course has any live, instructor-led sessions, you may need a microphone and possibly a webcam to fully participate. The instructor will make you aware of this beforehand.