In every industry and company, work gets done through projects. Yet projects don't run themselves. For a project to be successful, its many parts need to be properly organized and led, and that is no easy task.
Project managers are one of the most in-demand roles in business today, and this provides an increasing number of opportunities across many companies and industries.
A project manager typically coordinates and leads teams to achieve a goal by the specified end date, but also deals with challenges like change, uncertainty, and risk.
The fastest way to develop your skills as a project manager is to learn from experienced professionals by taking project management courses on line.
What can you do with project management courses?
Project management is one of the most versatile and transferrable skillsets out there. From leading a software development project as an Agile Project Manager to rebranding a company or product as a Marketing Manager, skills learned in project management courses can be applied in a broad range of situations.
Courses can be useful in several ways. Project management skills can be applied to help you communicate better and manage your own time, budget, and resources more efficiently in any job and your personal life.
Some project management courses can provide you with certifications, such as Agile project management. Others help improve your skills as you learn and practice techniques and methods from experienced project managers and project management organizations. Courses on specific topics may be useful for certain jobs, industries, or career paths.
Top project manager courses
There are a wide variety of online project manager courses offered by many highly-regarded learning institutions throughout the world. Below are seven valuable of our favourites for you to consider.
This short course, delivered through Skillshare, covers all the basics of Agile project management if you are a beginner and want to focus on learning and applying Agile methodology. You will become Agile certified and receive a certificate upon completion.
Taught by an expert Project Manager with a B.S. in engineering, two MBAs, and is an entrepreneur of 7 startups, this course has received exceptional ratings from thousands of past students.
This project management course itself was developed using Agile principles in under 50 hours. It will go beyond the definition of Agile to activities, concepts, and examples to will help you deliver your projects, products, and apps more quickly. It includes 54 lessons with essentials on Agile and related topics. A few examples: 
How is Agile different and why is it useful?

The best free tool to manage your Agile projects

Real-world examples of IT Agile projects and a

Kanban

Board

Principles and applications of

Jira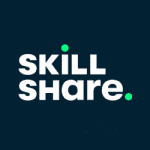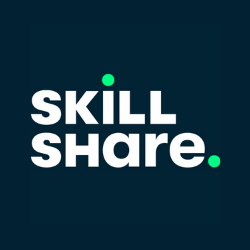 Agile Fundamentals for the Workplace
Short Course (10 hours) - Free Trial
This 3-month course, delivered through edX, is taught by the University of Adelaide and is ideal if you would like to start your career as a project manager and want a certification to give you an advantage in the job market. Upon completion, you will receive a Professional Certificate.
The course is part of AdelaideX online learning and is taught by faculty from the University of Adelaide in Australia, which is consistently ranked in the top 1% of the world's universities.
The project management program consists of two courses: Introduction to Project Management (an edX Prize 2017 Finalist), and Risk Management for Projects. You'll learn fundamental principles to manage small, DIY projects to large, corporate- and government-scale programs across a wide range of industries and sectors. You'll also learn about the application of the principles to carefully considered scenarios with broad-ranging contexts and share your insights and experiences with other learners. A few examples of the topics covered by this course:
Core knowledge, applied skills, and essential communication

Understanding why today's projects are more complex

Risk management as part of a compliance framework 

Strategies for reporting and communicating risks to various stakeholders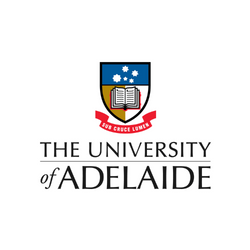 Fundamentals of Project Management
University of Adelaide on
edX
Pro. Certificate (3 months) - $392
Gain an immersive understanding of the practices and skills needed to succeed in an entry-level project management role
Learn how to create effective project documentation and artifacts throughout the various phases of a project
Learn the foundations of Agile project management, with a focus on implementing Scrum events, building Scrum artifacts, and understanding Scrum roles
Practice strategic communication, problem-solving, and stakeholder management through real-world scenarios
Google's Professional Certificate in Project Management is a highly sought-after certification for those interested in pursuing a career as a project manager. The certificate demonstrates that an individual has a strong understanding of project management principles and methodologies, and has the skills necessary to successfully plan and execute projects.
The certificate is designed to provide individuals with the knowledge and skills they need to manage projects in a variety of industries and environments. The curriculum covers the essentials of project management, including project planning, risk management, and stakeholder communication. In addition, the certificate provides practical tools and techniques that can be applied immediately on the job, such as project management software and methodologies.
Earning the Google Project Management Certificate can help to kickstart a career as a project manager. By demonstrating a mastery of project management principles, the certificate provides a competitive edge in the job market and can help individuals stand out from other applicants. In addition, the certificate can help individuals to develop the skills and knowledge they need to advance their careers and take on more complex and challenging projects.
Furthermore, Google's Professional Certificate in Project Management is highly respected in the industry and is recognized by employers around the world. By earning this project management certificate, individuals demonstrate a commitment to their professional development and to staying up-to-date with the latest project management techniques and methodologies.
Google's Professional Certificate in Project Management
Pro. Certificate (6 months) - Free
This 5-month course, delivered through edX, is taught by the University of Maryland and is for those wanting to specialize in Agile project management from small team projects to large scale, million-dollar corporate or government programs. Upon completion, you will receive a Professional Certificate in Agile Project Management.
This course is taught by faculty from the University of Maryland, ranked #19 among public universities in the US. It was also nominated for the 2020 edX Prize, is accredited by PMI, and counts toward PMP qualification, earning up to 50 Professional Development Units (PDU) recognized by PMI.
In this project management course, you will learn how to design and facilitate projects using proven Agile methods, techniques, and tools through the following five courses:
Applied Scrum for Agile project management

Sprint planning for faster Agile team delivery

Lean

Kanban

and Lean Startup

Scaled Agile for the Enterprise (SAFe)

Agile Innovation, Leadership, and Process, Project, and Program controls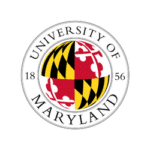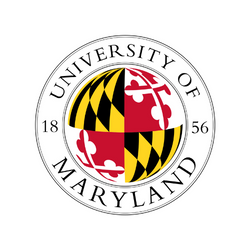 Professional Certificate in Agile Project Management
Pro. Certificate (5 months) - $980
This 6-week course, delivered through GetSmarter, is taught by the University of Oxford and is designed for professionals seeking to introduce techniques focusing on project leadership and a contemporary strategic approach. You will earn a certificate upon completion.
The University of Oxford in the UK is ranked the #5 Best Global University in the world. It is part of the Oxford Leading Strategic Projects Programme, which is certified by the United Kingdom CPD Certification Service.
This project management course has also been approved by PMI and will provide PMI-endorsed, globally recognized skills, and PDU hours toward furthering your project management development. A few examples of the topics covered by this course:
Strategic project complexities and risks

Reinterpreting success and performance 

Structural complexities and responding of scale and pace

Sociopolitical complexities in power, people, and politics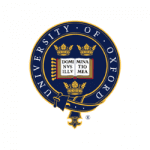 Leading Strategic Projects Programme
Short Course (6 weeks) - £2,946
This 8-month MicroMasters Program certificate course delivered through edX is a graduate-level series of courses in which you will develop the leadership skills needed to effectively manage a team that will meet the expectations of your customers and business goals. 
The course is part of RITx online learning and is taught by two experts in Project Management from the Rochester Institute of Technology, highly ranked among US universities.
MicroMasters programs are a series of graduate-level courses from top universities designed to advance your career. MicroMasters program certificates showcase deep learning and in-demand skills to employers and can help you get started on a path toward completing an advanced degree and can count as credit towards a Master's Degree.
In this project management course, you will learn the tools and techniques to manage the comprehensive project management life cycle for a project from initiation through closing, and how to balance the critical tradeoffs of time, cost, and scope to meet customer expectations. Throughout this course, you'll also learn to:
Apply project management best practices across a variety of industries and businesses.

Lead a project to success, and how to capitalize on the leadership and behavioral facets to do so.
Navigate the social and cultural aspects, legal and regulatory practices, technology and infrastructure that influence projects' success in the global market.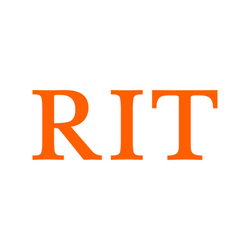 MicroMasters® in Project Management
Rochester Institute of Technology on
edX
Graduate Certificate (8 months) - $1,200
This advanced program is offered through FutureLearn and taught by Anglia Ruskin University. It includes your choice of three levels of postgraduate project management education and is those who are serious about progressing quickly in their project management career and into more senior roles.
This program is taught by faculty from Anglia Ruskin University through FutureLearn which is operated by Open University in the UK. Anglia Ruskin University is highly ranked among universities both in the UK and worldwide.
In this project management degree, you will learn how to effectively manage projects and teams by exploring a range of specialist project management principles and developing your own approach to managing projects. The degree provides significant levels of in-depth study plus live workshops and access to industry experts.
This program has three levels of project management postgraduate degrees from which you can choose based on your educational and career goals. All three programs are accredited by the internationally recognized Association for Project Management (APM):
Postgraduate Certificate: 4 programs requiring 1 year of study

Postgraduate Diploma: 8 programs requiring 2 years of study

Master of Science Degree: 9 programs requiring 2-3 years of study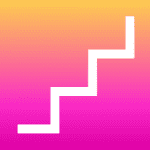 MSc Project Management
Master's Degree (1.5 years) - $9,000
The most important project management skills
Based on our research, these are the most sought-after project management skills across different industries and levels of seniority:
Planning and organizing: Project managers must be able to plan and organize projects effectively in order to deliver them on time and within budget. This involves setting clear goals, creating a project schedule, and assigning tasks to team members.
Communication: Project managers must be able to communicate clearly and effectively with their team, stakeholders, and clients. This includes the ability to listen actively, provide clear instructions, and present ideas and information in a concise and compelling manner.
Problem-solving: Project managers must be able to identify and resolve issues that arise during a project. This requires analytical thinking and the ability to come up with creative solutions to challenges.
Leadership: Project managers must be able to lead and motivate their team to work together towards a common goal. This involves setting a clear vision, establishing trust and respect, and providing support and guidance to team members.
Risk management: Project managers must be able to identify and assess potential risks to a project and develop strategies to mitigate or manage those risks. This involves analyzing the likelihood and impact of risks, and creating contingency plans to deal with them if they do occur.
Budgeting and financial management: Project managers must be able to create and manage a project budget, tracking expenses and ensuring that the project stays within its financial constraints.
Time management: Project managers must be able to manage their own time effectively and help team members do the same. This involves setting deadlines, establishing priorities, and ensuring that tasks are completed efficiently.
Adaptability: Project managers must be able to adapt to changing circumstances and pivot as needed in order to keep the project on track. This may involve adjusting the project plan or reassessing the team's approach to a task.
Having knowledge of different project management methodologies can make you a more valuable asset to an organization, which can lead to earning more in your role as a project manager. This is because understanding different approaches to project management allows you to choose the best methodology for a given project and apply it effectively.
For example, if you have knowledge of Agile project management, you may be able to lead a project team that uses this approach to deliver high-quality products or services in a fast-paced and rapidly changing environment. Agile and other methods, like Waterfall, Lean and Prince 2, can increase the efficiency and effectiveness of projects, which can lead to increased profits for the organization.
Additionally, having knowledge of project management methodologies can make you more competitive in the job market, as employers often look for candidates who have a strong understanding of different approaches to project management. This can lead to better job opportunities and higher salaries.
What to expect from project management courses online
Online project manager courses are typically taught 100% online and self-paced, so you can watch lectures on your schedule. You only need a computer and an internet connection to access the course.
Most online courses are taught via video. University-level courses, such as professional certificates and degrees, often have live workshops, industry speakers, and other activities.
While curriculums may vary, most have regular assignments with periodic quizzes and exams. Many also require small projects with a final project due at the end of the course depending on the course level.
Frequently Asked Questions
Taking online project management courses can be a big commitment in terms of time and even money, so we've compiled some of the most common questions to help you make the most informed decision.
What's the average salary for a project manager?
In the US, the average project manager salary is $89k, with starting salaries around $55k, according to
Glassdoor
.
Taking a project management course on line can help you develop new skills, which will prepare you for more senior roles and higher salaries.