Anyone can write, but communicating your ideas clearly and effectively is harder than it seems. Improving your writing can make you more persuasive and authoritative, or let you express creative ideas in a more compelling way.
But how? Experience is great, but without something to point you in the right direction, it might not be very productive.
That's where online writing courses come into play. They'll teach you the best writing strategies you can apply to your work today. The best online writing courses can teach you the techniques of compelling prose and persuasive writing.
What can you do with writing courses?
Writing is so fundamental that it's useful in almost any industry. Working in PR, social media, education or the media are all natural choices for people with a talent for communication.
And, of course, experienced writers are always in high demand as copywriters and content creators. Many build comfortable careers as freelancers, as could you.
The truth is that writing well is a skill—something you have to study and practice to get good at. But how do you develop that skill? These online writing courses are the answer. Your path to writing mastery can start here!
Our picks for the best online writing courses
Whether you are an English learner or a native speaker who wants to brush up on correct usage of formal, standard English for professional writing, this online writing course from Skillshare, designed and delivered by veteran college educator Professor McIntyre, will guide you through the accepted rules of writing, covering tenses, nouns, pronouns, prepositions, punctuation and more.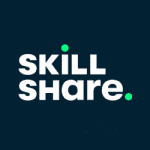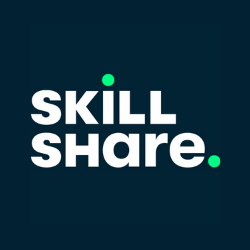 The Elements of English Grammar
Michael McIntyre, Prof Mac and all things writing on
Skillshare
Short Course (7h 18m) - Free Trial
In this Skillshare Original, Ninya Tippett, one of Wattpad's most successful writers, takes one of her top stories and walks through how she turned one creative idea into a full serialized story using a creative brief to organize her ideas. You'll also learn how to identify your voice in writing that makes your work unique.
Whether you're a writer looking for a fun exercise or just starting out with a fun idea in your head, this class will help you turn that idea into the beginnings of a story based on your creative inspiration.
While this class focuses more on creative writing, the fundamental writing and planning skills you'll learn can be applied to any writing project, like copywriting, landing pages, blog articles, books, and more!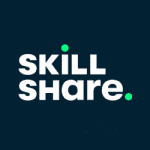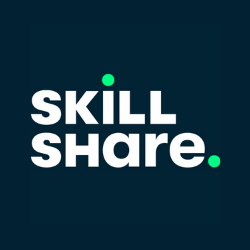 Writing For Consistency: Finding Your Creative Voice
Short Course (19m) - Free Trial
Confronting a blank page and starting to write your first lines can become quite an intimidating challenge to face, but writing, just like any other creative field, can be worked on, practiced, and perfected. Renowned writer Alberto Chimal, author of novels, poems, stories, essays, and many other genres, will guide you through the process so that you are able to create memorable narratives.
In this course, learn all the essential steps to build a short story. Explore key concepts such as time, characters, space, plot, and structure, seeing how they work in practice. Alberto Chimal teaches you the fundamentals and techniques of creative writing so you can face the blank page and perfect your narrative writing technique.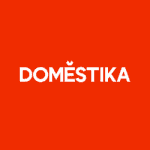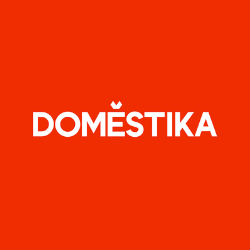 Introduction to Narrative Writing
Short Course (2.5 hours) - $45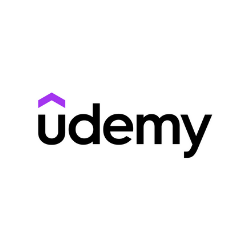 Writing With Flair: How To Become An Exceptional Writer
Short Course (7.5 hours) - $60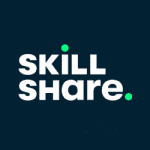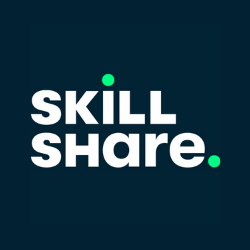 Writing, Publishing, Marketing and Selling Your First Book
John Hayes, Marketing Strategist and Author on
Skillshare
Short Course (43m) - Free Trial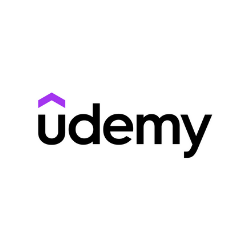 Persuasive Writing Techniques Ft. Two Forbes Writers
Renee Sylvestre-Williams & Matthew Rolnick on
Udemy
Short Course (5 hours) - $40
Develop great writing strategies with these courses
Experience is a big part of becoming a skilled writer, but it isn't the only part. There are dozens of tips and tricks you can use to improve your writing today—like using the active voice instead of the passive, to give just one example.
But where do you get this knowledge? That's where these online writing courses come in. With them, you can develop your skills easily and from the comfort of your own home. You'll be able to write confidently, creatively, and without fear.
Above, we've curated the highest quality online writing courses from respected education platforms like SkillShare and Udemy.  You can feel confident you'll be getting your money's worth with them.
If you've ever wished you could express yourself better or wanted to understand how to craft compelling content by yourself, take a look through these courses today to see which ones are best for you.
Frequently Asked Questions
Taking online writing courses can be a big commitment in terms of time and even money, so we've compiled some of the most common questions to help you make the most informed decision.
Why study writing?
It might seem strange to study writing. Didn't you learn that in school? But while it's true that anyone can write, communicating your ideas clearly and effectively is harder than it seems.
Think of writing a persuasive letter to a potential business partner, or coming up with a catchy tagline for a new advertising campaign. Knowing what words to pick can sometimes seem impossible. Not to mention all the annoying little punctuation rules!