Digital Marketing Analytics
MIT Sloan School of Management on
GetSmarter
Learn to apply data analytics knowledge to enhance your marketing efforts, and earn an official digital certificate of completion from MIT Sloan.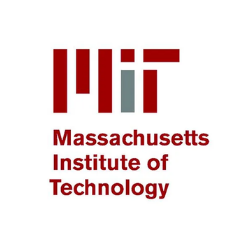 About this course
Digital technologies have reshaped marketing, leading to a drastic shift in the quality and quantity of information we can store, access, and analyze. This proliferation of data allows businesses to better understand and react to consumer patterns. However, it also increases the need to evolve measurement, planning, and implementation of their marketing activity. Companies require skilled professionals who are equipped to ensure optimal return on investment (ROI) for marketing spend, and to deliver valuable insights that drive better customer service.
The MIT Sloan Digital Marketing Analytics online short course unpacks how to leverage measurement and analysis within the technological side of your marketing strategy. With a focus on digital marketing analytics, you'll assess the latest applications of artificial intelligence, machine learning, and predictive modeling that will help drive ROI for campaigns.
Digital marketing courses are perfect for business owners and managers who want to learn how to use data to make more informed decisions about their marketing strategies. Data-driven marketing is the future, and this course will ensure you have the skills to stay ahead of the curve.
Frequently Asked Questions
Is this really 100% online?
This course is completely online, so you can study from anywhere! All you'll need is a device with an internet connection, such as a computer or a smartphone. If the course has any live, instructor-led sessions, you may need a microphone and possibly a webcam to fully participate. The instructor will make you aware of this beforehand.