Introduction to Adobe Photoshop
Carles Marsal, Visual Artist on
Domestika
Learn Adobe Photoshop from scratch and master the best software for treatment, retouching and creation of digital images on the market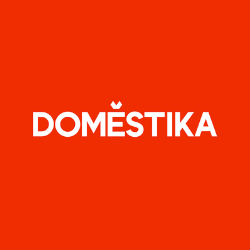 About this course
Through a series of 5 practical, you'll learn everything you need to know to become a design or digital publishing professional.
You'll start by getting to know Adobe Photoshop's interface and its main tools. You'll learn to manage and combine documents, work with layers and selections. Plus, another thing that's essential for this type of project: masks.
Then you'll dive into the world of photomontage and learn image size and resolution fundamentals. Also, you'll learn to use transformations so that you can portray anything that you set your mind to.
Later, you'll discover the vast world of options that Photoshop brushes offer.
You'll also learn how to use the retouching tools to reconstruct, clean up and improve your photographs and images with an impeccable and realistic finish.
Finally, Carles will explain how to properly apply adjustment layers. Using these, you can do a detailed light and shadow treatment and adjust the color to your project's needs.
Frequently Asked Questions
What is a short course?
With a short course, you'll typically deep-dive into a specific area of interest within a broader topic.
Short courses are typically between 1 and 12 hours in duration, and in the case of guided courses (i.e. with live instructors), are sometimes spread over a number of days or weeks. Most short courses are self-paced, which means you progress through a series of videos and projects at your own pace.
Depending on the institution and the platform, you may also get a certificate of completion that you can add to your LinkedIn profile.
Is this really 100% online?
This course is completely online, so you can study from anywhere! All you'll need is a device with an internet connection, such as a computer or a smartphone. If the course has any live, instructor-led sessions, you may need a microphone and possibly a webcam to fully participate. The instructor will make you aware of this beforehand.