MA Strategic Marketing (CIM)
Arden University
on
Edology
Devised to deepen your existing knowledge of creative communications, this course cultivates the critical skills necessary to face the challenges of competitive marketing, and to elevate a brand's unique presence.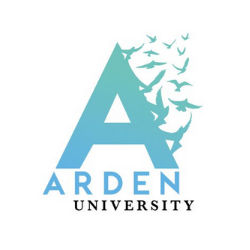 About this course
Shape your competitive edge in strategic marketing with advanced skills that are sought after worldwide.
The MA Strategic Marketing programme is designed for those who wish to take on the challenge of shaping international marketing plans at a higher level. Aimed at furthering the prospects of recent graduates and practicing marketers, this programme will explore the advanced marketing skills needed to further your career. You'll develop an understanding of global management strategies from a marketing perspective while gaining the knowledge needed to foster innovation in marketing campaign planning.
Frequently Asked Questions
Is this really 100% online?
This course is completely online, so you can study from anywhere! All you'll need is a device with an internet connection, such as a computer or a smartphone. If the course has any live, instructor-led sessions, you may need a microphone and possibly a webcam to fully participate. The instructor will make you aware of this beforehand.