Databases have come a long way by today's standards. Spreadsheets are all the rage when it comes to maintaining financial information. They're great at taking data and forming all types of sequences through the use of formulas. If you ever need a balance sheet, transaction records, or monthly statements, spreadsheets are great.
As useful as they are, they've got nothing on blockchain technology, arguably one of the most important tech innovations since the invention of the internet.
What is blockchain?
When you think blockchain, think databases. The key difference between the two is how the data is structured. A database structures its data in tables, whereas blockchain structures its data into blocks that hold sets of information.
Once a block reaches its storage capacity, it's connected to the previously filled block to form a chain, hence the term 'blockchain'. A new block is created and filled to capacity, and the cycle repeats. So, while all blockchains are technically databases, not all databases are blockchains.
All blocks are timestamped with the exact time they were added to the chain, and the blocks are irreversible. That means the content of the blocks cannot be altered, nor can the time be changed.
How it powers cryptocurrency
Cryptocurrency is a digital currency designed to work as decentralized, peer-to-peer money. These types of transactions can happen on the internet and do not require any other parties. With the use of cryptocurrency, information is protected and the intended recipient is the only one who can read or process it.
That is in part due to blockchain technology. When cryptocurrency is moving, it relies on the secure algorithms of blockchain technology to protect it and its transactions. All assets are stored safely online, with no need for expensive infrastructure. And there's no need for governing authorities or banks to oversee it.
That in itself is powering cryptocurrency to be a powerful source of currency, becoming more mainstream. Bitcoin first became a player in 2009, and today is one of the most popular forms of cryptocurrency. There have also been other forms of digital currency since then.
By the end of September 2020, there were more than 50 million blockchain wallet users; Bitcoin accounted for more than 7 million active users. As of April 2021, there were over 10,000 different types of cryptocurrency in use.
Blockchain technology is transforming how money moves, as evidence of the many forms of cryptocurrency gaining ground. Some examples include:
Ethereum – This is a custom-built blockchain that runs smart contracts. This global structure can move money around without a third party, like a bank. It even allows developers to create their own cryptocurrencies.
Dogecoin – In 2013, the now-famous dog-themed coin was created as a joke, but has quickly gained momentum. In 2014 it reached a market capitalization of $60 million. Transactions are made with minimal processing fees.
Litecoin – Litecoin can handle a higher volume of transactions than Bitcoin due to a difference in its hash algorithm. Litecoin has a faster block generation rate and improved storage efficiency.
There are many more, but the point is, blocking technology is changing how money is moved and powering cryptocurrency to be a viable force in the future of money.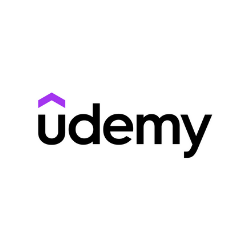 Build a Blockchain and a Cryptocurrency from Scratch
David Joseph Katz on
Udemy
Build a blockchain and cryptocurrency. Discover the engineering ideas behind technologies like Bitcoin and Ethereum.
Build a Blockchain and a Cryptocurrency from Scratch
David Joseph Katz on
Udemy
Build a blockchain and cryptocurrency. Discover the engineering ideas behind technologies like Bitcoin and Ethereum.
Popular blockchain use cases
So far, we've only been focusing on how blockchain technology has transformed the world of money. The truth is, blockchain has led to innovations in other ways.
Blockchain offers standards warranted in most businesses, such as transparency, security of data, and efficient transactions, thus, making it something many industries are honing in on.
Healthcare
Blockchain has so much potential in healthcare — It can provide solutions to data storage and a peer-to-peer payment network. Healthcare is one of the most expensive industries in the world, but this forward-thinking digital transformation of healthcare could allow patients to be their own providers and payers for health care services, making it much more affordable.
Data can be better managed with blockchain technology and companies would have more control with minimum risk of hacking, because the data can't be changed or deleted.
Elections
There's an easy way to increase public confidence and bring transparency to our election process and, you guessed it: it's blockchain.
Paper ballots are easy to tamper with, but storing votes on the blockchain can provide an irrefutable record of each vote, because there's no way of tampering with them or losing them.
As the move of online voting becomes more viable, blockchain technology would allow for a smooth transition giving voters assurance that their votes are protected, regardless of voting in person or online. Blockchain could play a major role in protecting our democratic process in the future.
Real Estate
With blockchain technology, real estate can be transacted online through smart contracts and digital currencies. Up until now, real estate has always been an in-person transaction requiring physically signed documents and intermediaries.
Blockchain allows you to connect with direct buyers and sellers, eliminating the need for agents or brokers, which streamlines the process for everyone and saves money on fees.
Careers in blockchain
With the noise blockchain technology is making in different industries, it's no surprise that this is now a demanding field. The demand for people who have these skills is high. One of the many reasons to work in tech is that it has always been a fruitful prospect for career opportunities, from compensation to future-proofing your career.
Blockchain is the newest form of technology, and the career opportunities are too good to ignore:
Blockchain Developers
Blockchain Solution Architects
Blockchain Project Managers
Blockchain UX Designers
Blockchain Quality Engineers
Blockchain Legal Consultants
ICO Advisors
Accountants, brokers and analysts
Marketers & PRs and journalists
If you're looking for a career that has a strong claim to being the future of technology, there are plenty of blockchain courses that you can take to broaden your knowledge and develop the skillsets you need.
If you're specifically interested in cryptocurrency, check out our recommended list of cryptocurrency courses as well.
---