Certified NFT Developer
Blockchain Council
Build NFT projects for enterprises with this NFT developer certification. Gain deep insights into the NFT domain and Ethereum-based platforms.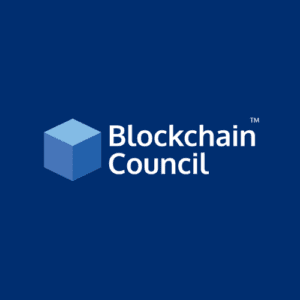 About this course
NFTs are gaining popularity as quickly as cryptocurrencies!
This NFT developer certification provides a comprehensive understanding of NFTs and trains you to build various NFT projects. With a focus on enterprise development, this certification establishes minimum requirements for NFT developers, while also granting you insights in the NFT domain.
Upon completion, you will be equipped to create NFT-based platforms for businesses, offering an edge in the Blockchain field with a deep understanding of Ethereum-based Non-Fungible Tokens.
Why you need an NFT developer certification
NFTs, or non-fungible tokens, have gained a lot of attention in recent years as a new way to buy, sell, and own digital assets. NFTs are unique digital assets that are authenticated on a blockchain, making them rare and valuable. The NFT market has exploded, with sales reaching billions of dollars in 2021 alone. As such, NFT development has become a lucrative career option for tech professionals.
One of the primary benefits of an NFT developmer certification is that it'll fast-track you into a growing field. As more individuals and businesses look to own and sell digital assets, the demand for skilled NFT developers continues to increase. This means that NFT developers are in high demand and can command high salaries.
In addition to high salaries, an NFT development certification unlocks a great deal of creative freedom. Developers can work on a variety of projects, from creating new digital art to building platforms that allow for the creation and sale of NFTs. NFT development also involves a range of technologies, including blockchain, smart contracts, and digital wallets, allowing developers to expand their skills and knowledge.
Another benefit of an NFT developer certification is the potential for long-term career prospects. As NFTs become more widely adopted, the market is expected to continue to grow. Skilled NFT developers who establish themselves in the industry now can position themselves for long-term success and a rewarding career.
Similar Courses
Frequently Asked Questions
Is this really 100% online?
This course is completely online, so you can study from anywhere! All you'll need is a device with an internet connection, such as a computer or a smartphone. If the course has any live, instructor-led sessions, you may need a microphone and possibly a webcam to fully participate. The instructor will make you aware of this beforehand.