Pricing Strategy Optimization
University of Virginia / Boston Consulting Group on
Coursera
Setting the right prices is crucial to business success — but pricing is notoriously tricky. This course will teach you how to price correctly for your market, positioning, and profit margin.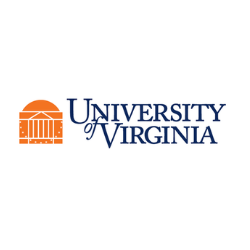 About this course
If your prices are too low, you could miss out on customers' perceived value and a comfortable profit margin. On the flip side, setting prices too high can push you out of the market or let competitors take the lead. In this pricing strategy course, you'll learn how to strike a balance — and leverage key pricing techniques in your business.
Taught by global pricing experts from Boston Consulting Group and the University of Virginia Darden School of Business, this course presents an overview of core economics theory, audience segmentation, and industry positioning. Whether you're an entrepreneur eager to launch a successful startup or an executive hoping to boost your profit margin, you'll find this pricing strategy course a valuable trove of practical knowledge.
What you'll learn
This course is intended to teach both foundational theory and effective techniques for setting the right prices for your products. You'll gain a better understanding of business economics, industry effects, and strategic pricing tactics.
Topics include:
The law o

f supply and demand and its effect on prices

Aligning your prices with consumers' demand and perceived value

How to position your product with the right prices in a saturated industry

Techniques for maximizing profits without pricing yourself out of the market

Predictive modeling for price changes and other decisions
Who is it for?
Anyone responsible for pricing decisions will find value in this course. You do not need an economics or marketing background to sign up. The flexible curriculum will help you understand and leverage the strategic power of pricing. This course is ideal for:
Entrepreneurs who want to e

nter the market in a position to thrive

Business owners looking to expand, pivot, or scale up their offerings

Executives who need to improve their profit margin and leverage smart pricing tactics

Marketers who wish to better understand the effects of prici

ng on customer perception
What is pricing strategy?
Pricing strategy careers
There are a variety of careers available for individuals interested in pricing strategy, including:
Pricing Analyst: Pricing analysts work with data to understand market trends and consumer behavior, and use this information to develop pricing strategies for the company. They may also be responsible for monitoring the effectiveness of these strategies and making adjustments as needed.
Pricing Manager: Pricing managers are responsible for overseeing the pricing strategy for a company. They work closely with other teams, such as sales, marketing, and finance, to develop and implement pricing strategies that align with the company's overall goals.
Pricing Consultant: Pricing consultants work with companies to help them develop and implement effective pricing strategies. They may also be responsible for conducting market research and analyzing data to inform their recommendations.
Pricing Software Developer: There are a variety of software tools available to help companies with pricing strategy, and pricing software developers are responsible for creating and maintaining these tools.
Marketing Manager: Marketing managers are responsible for developing and implementing marketing strategies for a company, which often includes setting pricing for products or services. They work closely with the sales team to understand customer demand and develop pricing strategies that align with the company's overall goals.
In order to succeed in a career in pricing strategy, individuals should have strong analytical skills and be comfortable working with data. They should also have strong communication and collaboration skills, as they will often be working closely with other teams within the company. A background in business, economics, or a related field can also be helpful.
Frequently Asked Questions
What is a short course?
With a short course, you'll typically deep-dive into a specific area of interest within a broader topic.
Short courses are typically between 1 and 12 hours in duration, and in the case of guided courses (i.e. with live instructors), are sometimes spread over a number of days or weeks. Most short courses are self-paced, which means you progress through a series of videos and projects at your own pace.
Depending on the institution and the platform, you may also get a certificate of completion that you can add to your LinkedIn profile.
Is this really 100% online?
This course is completely online, so you can study from anywhere! All you'll need is a device with an internet connection, such as a computer or a smartphone. If the course has any live, instructor-led sessions, you may need a microphone and possibly a webcam to fully participate. The instructor will make you aware of this beforehand.