The world of business is full of stories of people who nobody had heard of until they struck gold with the next big thing, throwing them into the limelight and securing their place in the history books.
However, behind the fame and the headlines are the countless hour of hard work and sleepless nights, which often go unnoticed. Some think that people are born with the innate 'skill' of entrepreneurship, whereas others recognize that it's a culmination of years of hard work.
The truth is, the journey isn't easy and having the right skills for entrepreneurs is important.
This is why investing in further education, such as an MBA for entrepreneurs could be the best option. You'll find that there are so many practical skills that are taught in the classroom, which can be implemented seamlessly in your business.
Here's a look at some of the skills that are developed in entrepreneur-oriented courses, and how they can be applied to business.
1. Strategic thinking
Strategy is an important part of growing any business. The ability to understand the market, then develop and implement a winning strategy is easily one of the most important skills for entrepreneurs. A mistake that many people make is to assume that strategy comes into play only when a startup gains traction but in reality, a business without any real direction will struggle to make any headway.
The main aim of strategic thinking is to use a series of both internal and external data as well as a combination of hypotheses and opinions to arrive at a framework that determines which direction the business will be moving in.
One of the most important skills of entrepreneurs is the ability to plan the 'What' and 'Why' in every kind of market condition. Having a clear idea as to what financials the organization should eventually achieve and how the company should get there involves plenty of brainstorming and planning.
This is a subject that is covered in much detail in online business and leadership courses, and through the examples of case studies, the strategic thinking that has been applied in many established organizations is analyzed thoroughly.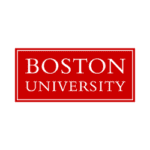 Master of Business Administration
Learn the critical capabilities business leaders need to drive socially-responsible organizations that create value for the world in the 21st century.
Master of Business Administration
Learn the critical capabilities business leaders need to drive socially-responsible organizations that create value for the world in the 21st century.
2. Finance & accounting
Finance and accounting are two subjects that are the heart of any business, and it is important for a businessperson to be able to read a balance sheet properly. Most business people are content to know if their respective companies are turning a profit or not, but understanding the nitty-gritty of what expenses can be curbed and what should be allowed is a very important skill for an entrepreneur.
Businesses that plan to go public need to do more careful planning when it comes to managing their finances. After all, it is a healthy balance sheet that gives investors the confidence to invest further thus giving the company owners an opportunity to expand. Mergers and acquisitions enhance the value of an organization and can play a big role in helping it stay on top of the competition for years to come.
3. Leadership
Leadership is one of the important skills for entrepreneurs, and it's not difficult to learn. Studies have shown time and again that when employees quit a job, many of them are actually leaving because of their manager.
Leaders are a foundational part of a company, and as a business person, having an understanding of how each department in the company works is important.
Business owners are required to not only steer the company through troubled times but also to create new strategies, keep employees motivated, set organizational goals, and ensure that everyone is working in harmony to achieve the overall mission.
Leaders are also required to make quick decisions as and when needed, keep an eye on the competition, and most importantly, get regular training so that their knowledge is always updated. In the last 2 years, leaders have had to develop the necessary skills for managing remote teams. Leaders need to adapt quickly to changes in the traditional style of in-person office reporting as well as to rapidly changing global market conditions.
According to our research, effective leadership will be one of the most in-demand skills, especially as companies continue to shift to remote work.
4. Marketing
Marketing lays the foundation of your brand and helps you generate market interest and revenue, making it an important skill for entrepreneurs. Most marketing strategy courses cover the main theories of marketing and most importantly, teach students how to plan and deliver marketing campaigns, how to target the right audiences, how to quantify results, and analyze the findings.
The interesting point to note is that marketing is as much about math as it is about knowing which segment of the audience will buy what you're selling, to design a creative campaign to reach them.
Today, social media is the biggest platform that any brand or organization has to promote their brand and offering. If a company doesn't exist on social media, then it may as well not exist at all!
A website is considered to be a digital signature on the Internet and thanks to the power of a tweet, retweet, or an influencer, a brand that may have been unheard of till a day ago could be the next biggest thing. Marketing strategies also make use of customer-centric initiatives like email marketing, customer satisfaction surveys, monthly newsletters, and more.
Other useful skills for entrepreneurs
The above skills are probably the most important, but there are a few other skills that are worth developing to give yourself an edge.
Data analysis
Data about customers can reveal a lot about purchase patterns and preferences. This can help a business owner make better decisions about which products or services to push the most.
Analyzing data through surveys, research and other studies can also help to streamline finances and help business owners to plan better strategies and goals for the company.
Project management
This is one of the most important skills for entrepreneurs to have. Learning fundamental project management skills can ensure that you're able to plan and execute a project, whether it's a new product launch, a campaign, or an acquisition. Taking online project management courses can help you skill up in this crucial area.
Business networking
Having the skill to forge new contacts and to connect with like-minded business owners is a great skill for entrepreneurs to have. Establishing new business networks expands the potential to do more business and even work together with other owners.
Writing
Most well-known CEOs write emails or newsletters which are only meant for their employees. Communication is one of the most important skills for entrepreneurs, and writing is important for everyone, regardless of your career path. Knowing how to say what needs to be said effectively takes practice. A leader can greatly inspire and motivate his team through his writing.
---